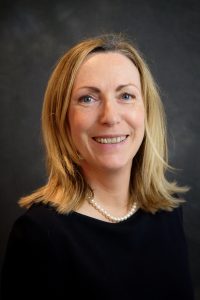 Donegal Education and Training Board (ETB) marked its tenth anniversary on 1 July and in this blog, Chief Executive (CE) Anne McHugh reflects over the first decade of this new organisation and some of the many highlights.
01 July 2013 was a hot and sunny day in Donegal as we shed our Vocational Education Committee (VEC) skin and became a newly minted Education and Training Board, one of sixteen across the country. It was a low-key move and one that did not affect Donegal as much as other VECs because we were not merging with another one.
Our services continued much as they had always done initially with few obvious changes except for our new name and logo. We had been linking with our FÁS colleagues during the run-up to 2013 and continued with our meetings as we prepared for two SOLAS (formally FÁS) Training Centres in Letterkenny and Gaoth Dobhair to join us on 01 July 2014.
2014 also saw a new Board being established following the local elections in May and the official opening of Coláiste Ailigh in May by An Taoiseach Enda Kenny TD.
In September 2015 CE Shaun Purcell moved to Mayo Sligo Leitrim ETB as CE and I took the CE post in an acting capacity and was thrilled and honoured to do so. Enterprise comes to mind when I think of 2015 as we completed the installation of Enterprise Wi-Fi in our schools and centres, held another very successful Enterprise Day at LyIT and continued to celebrate our enterprising spirit at our Awards Day.
I was formally appointed as CE by our Board in January 2016 with our three new Directors appointed during 2016, making a significant contribution to the work of our organisation: Dr Martin Gormley, Director of Schools, Ms Cróna Gallagher, Director of Further Education and Training and Mr Jim McGlynn, Director of Organisation Support and Development.
In 2017 our new Strategic Plan Lean ar Aghaidh commenced with an outstanding selection of performers from across our organisation including staff and students at the One Voice Choir concert at An Grianán in March. Our Outdoor Education and Training Centre at Gartan hosted a joint meeting of CEs and Directors from all sixteen ETBs and was a wonderful way to showcase our ETB on the national stage. We had a national first this year as the first ETB to purchase an augmented virtual reality welding machine for use in welding courses.
Our regional work took a big step forward in 2018 with the signing, in the presence of the Minister for Education, Richard Bruton TD, of an MoU between the tertiary education partners within the North West City Region: Donegal ETB, LyIT, Ulster University and North West Regional College. As a large Gaeltacht ETB, we established a Coiste na Gaeilge (Irish Language Committee) for the organisation to preserve and promote the use of Gaeilge.
2019 saw six staff members represent the ETB in a series for TG4 called 'Creative Company' where they created an art piece representing the organisation. The piece called Saor now proudly sits in the front porch of our Administrative Offices in Letterkenny. Welding instructor Cathal McGee became the first person from the ETB sector nationally, to be appointed a WorldSkills Ireland Expert which was a terrific honour for us all. Another first in 2019 was the launch of UBU Your Place Your Space, the new national funding scheme for youth work with Inishowen being the first project for the county. 2019 also saw the launch of a new website to showcase all strands of the organisation together.
2020 was a year like no other as we grappled with the pandemic but saw the very best in everyone as our staff went above and beyond to 'keep the show on the road'. Before lockdowns, we had been participating in a Peace IV funded Restorative Practices project dealing with the management of conflict in our own and non-ETB schools and centres across the county.
Despite continuing restrictions in 2021, QQI facilitated the Inaugural Review of our FET Service Quality Assurance and the international panel had an excellent week of meetings despite being online. New courses were launched including the innovative Donegal Weaving traineeship and extra cohorts of apprentices were facilitated by staff to address the backlog caused by lockdowns. Our work on ethos was supplemented by the creation of a professional learning network with a representative from each school to drive the process forward. Our Scéim Teanga (Irish Language Scheme) was updated during 2021 as were our IT skills – a positive of the pandemic!
2022 began with another new Strategy Statement and a war in Ukraine which brought many new and very welcome students to our schools and centres. The Creeslough tragedy was such a difficult time for our county but yet again the kindness shown was so uplifting. We also completed the first phase of work on our Public Sector Duty in respect of Equality, Diversity and Inclusion and continued to expand our FET Service with some new locations in Letterkenny.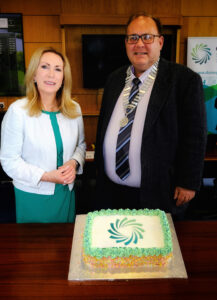 2023 has so far seen a big emphasis on climate action and sustainability as we formulate our plans and projects which will aim to reduce our carbon footprint. Earlier in the year, we were delighted to win the Excellence in Further Education and Training Award for our Recognition of Prior Learning (RPL) initiative, at the inaugural ETBI Excellence Awards, while our newly formed Retired Staff Association had its inaugural General Meeting and has embarked on a series of events for our retired staff. More recently we signed a five-year Memorandum of Understanding with Donegal County Council to further develop our capacities to achieve our respective missions through enhanced cooperation.
It's been a busy first ten years with some difficult times but it is safe to say that our organisation which really is our people is going from strength to strength and I look forward immensely to the next ten wonderful years!