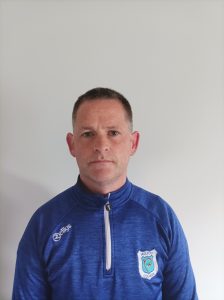 Did you know that Physical Education (PE) is a Leaving Certificate exam subject? We deliver it in nine* of our fifteen schools including Mulroy College in Milford and in this blog, PE teacher Ciaran Mc Elwaine tells us more about it.
Allowing students the opportunity to study Physical Education as a Leaving Certificate subject has been talked about for many years. While it took a while for that to happen, its introduction in 2018 as an exam subject has been welcomed as a positive development within the Irish Leaving Certificate curriculum.
While schools were given the opportunity to participate in the Leaving Certificate Physical Education (LCPE) pilot programme, following discussions between PE teachers and management within our own school community in Mulroy College, we decided to hold off for the first few years. This decision certainly steered us clear of the uncertainty involved with the establishment of any new  programme and for that I am somewhat grateful!
When we did decide to come on board in September 2022 we certainly gained from the experiences of the many Donegal ETB PE teachers who had been involved with the programme from the outset. In the region of 60 schools throughout the country were involved in the initial pilot and schools who joined during the rollout have enjoyed the benefit of leaning on their knowledge and experience as we familiarised ourselves with the programme.
The introduction of LCPE is a significant development and a fantastic opportunity for those who have a passion and interest in sport. Our Leaving Certificate students are finally given an opportunity to be rewarded for their dedication and commitment towards sport as they can use their skills and interest in sport to achieve in their Leaving Certificate exam. Importantly, in this sedentary world, it encourages students to remain active even up to exam time.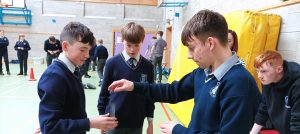 The specification is presented in two strands. In strand 1, students learn about different theoretical perspectives (psychological, physiological, biomechanical, sociological and cultural perspectives) that impact on optimum performance and how to apply this understanding to a range of different activities. In strand 2, students learn about contemporary issues in physical activity (promoting physical activity , ethics and fair play and topics which are prescribed annually such as physical activity and inclusion, technology, media and sport, gender and physical activity etc).
The course is divided into 50% theory and 50% practical with a weekly class schedule looking like 1 double theory class, 1 double practical class along with  an ICT class. There is a huge emphasis on the use of ICT within the LCPE course with students recording and then analysing their performance using video editing apps and video packaging tools.
Students studying the course quickly become familiar with the three assessment components in LCPE: With the Physical Activity Project (PAP – 20%) due by December of their final year and the Performance Assessment (PA – 30%) due the following March, students have time then to concentrate their efforts on the remaining traditional written exam which makes up 50%.
While the course is still in its infancy, the demand from students interested in studying the course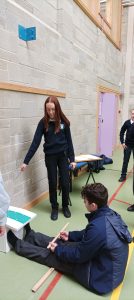 indicates clearly that students are hearing positive things from their peers and as such are opting to complete the course. Our maiden group in Mulroy College consists of twelve students equally divided between boys and girls which is another huge positive. We are confident that it will grow in strength and numbers in future years and that the number of students who are completing their secondary school education with a greater knowledge of sport and participation and what it takes to be a skilled performer will be of huge benefit to our communities in the years ahead.
*The other schools include the Abbey Vocational School in Donegal Town, Coláiste Ailigh and Errigal College both in Letterkenny, Coláiste na Carraige (from September 2023), Deele College in Raphoe, Magh Éne College in Bundoran, Moville Community College and St Catherine's Vocational School in Killybegs.