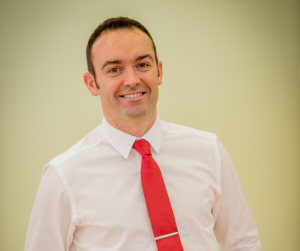 Philip McGuinness is our Home School Community Liaison (HSCL) Coordinator in one of our Buncrana schools, Crana College. This role involves the coordination of the school's Delivering Equality of Opportunity (DEIS) plan. In this blog he tells us what the DEIS initiative is all about, how his school approaches it and why it is so important to students and the wider school community.
Delivering Equality of Opportunity in Schools (DEIS) is a national programme that is not afforded to everyone, but thankfully, due to our location we benefit from this exceptional programme and the resources it makes available. DEIS aims to maximise the chances of every child getting the best possible opportunity to fulfil their potential. Our ambition is that we in Ireland have the best education and training system in Europe within this decade. DEIS Schools benefit from resources such as Literacy and Numeracy support, school meals programme, school books grant scheme, Professional Development Services for Teachers (PDST) Support, HSCL, Schools Completion Programme (SCP), Junior Certificate Schools Programme (JCSP) and Leaving Certificate Applied (LCA); all of these help bridge the gap of disadvantage.
The DEIS plan is often regarded in schools as an administrative document, when, in fact, it is at the centre of teaching and learning. I want the whole school community to understand, engage with and become confident with DEIS. In order to do this, I used a digital DEIS Plan employing and organising current technologies to work for our school's unique context. My main intention when developing a digital DEIS plan was to remove the perceived complexity that can be associated with DEIS. Working closely with school management, the PDST, and having over half the staff willing to come on board to help with the delivery was central to the success of its roll out. We now have a digital "one stop shop" for DEIS in place. This plan has evolved in accordance with the modifications which have occurred in education in recent years. It is a plan for now and a plan that can naturally adapt to the school's future needs. DEIS is the de facto whole school plan and it is something that should be accessible, relatable and modifiable according to the new school reality.
What does this all mean for our students?
Data collected on all eight themes – including literacy and numeracy – are analysed and evaluated with respect to specific targets. This data informs our actions and forward planning. With this information, and having an effective plan in place, we can focus on improving our students' experience in our school. We, as a school, identify effective interventions and explore how these interventions, as well as further creativity around teaching and learning and provision of other supports can achieve good educational outcomes.
We believe we are now developing students who can confidently present their work; have better attendance leading to completing their post-primary education; persevere with problem solving; focus on the best programmes to transition to third level education, apprenticeships or employment and parents who are actively involved in our decision making. We also encourage partnership with others, having excellent programmes with Inishowen Engineering (BITC's Action on Education), Inishowen Development Partnership and the many local businesses that are an essential part of our work experience scheme.
DEIS is an opportunity, a programme that is aimed at improving the lives of young people, and our attitude is to maximise its potential for the greater good of our school community and improved futures of our young people.
Home School Community Liaison
The Home School Community Liaison (HSCL) role is central to DEIS. The strategic goal of the HSCL scheme is to improve educational outcomes for children at risk of not fully attending, participating in or being retained within the formal educational system, by supporting the salient adult(s) in the children's lives.
In my role as HSCL, I aim to foster a sense of trust between the students, parents and the school with the aim of maximising the participation of students and parents in the learning process as a whole.
School life is not solely about what a student achieves during the school day. There are many other factors which contribute towards the experience of school life. The scheme recognises parents and guardians as the primary educators of their children and is constantly looking at ways to support parents and guardians in this important role.
Home visits are an excellent way of checking in with parents and guardians and listening to their views and concerns. Many parents and guardians also participate in a wide range of courses, which help them to learn new skills and recognise the importance of having time to chat amongst themselves. It also gives them the opportunity to share in the life and work of the school alongside their children.
As HSCL I am also heavily involved in transitions, particularly from primary to post-primary level. This can be a very challenging time for students and parents. In my HSCL role, I endeavour to make sure that every parent and child feels supported and informed during this transition.
–
You can read more about Home School Community Liaison (HSCL) scheme in this link.