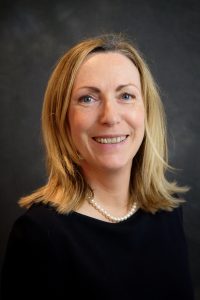 On 31 March we launched our new Strategy Statement and, in this blog, our Chief Executive Anne McHugh tells us more about it.
Donegal ETB's 2022-2026 Strategy Statement sets out the high-level priorities and objectives that we aim to achieve over the next five years.
Our mission, vision, values and objectives will form the basis of action plans in our offices, schools and centres.  Under the leadership of myself and our Directors of Schools, Further Education and Training and Organisation Support and Development, the strategy will become part of the work of all Donegal ETB's services and there will be clear measures of success, which will show how well we are achieving our priorities and objectives.
It outlines three key themes of teaching, learning and assessment; a progressive and accountable organisation and working with partners. These focus on six priorities and forty-eight objectives and each year our annual report will document our progress.
We asked our stakeholders which include staff, students, parents and partners to contribute to the strategy as we believe that our organisation makes a significant contribution to our county and it's communities.  We are aware that we play an important role in the long-term development of Donegal as a great place to live, work and succeed and to that end our ambition for Donegal ETB is vast and passionate.
Over the next five years, the wellbeing of our staff and students will be paramount and we will strive to provide the best possible conditions which will allow everyone to thrive and learn.
Donegal has a richly-deserved reputation for creativity and innovation.  Donegal ETB will continue to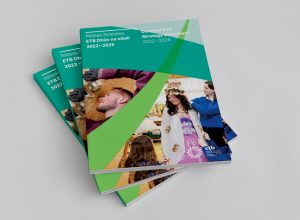 embrace new ways of working and learning, including digital transformation, so that the county can advance to new levels of achievement in the future.  We are totally committed to climate action and sustainability – we will play our part in protecting the outstanding land and sea environment of Donegal.
We will honour our public sector equality and human rights duty by seeking to ensure that our action plans protect the rights of all. We will work hard to embed our core values of excellence, equality, care, respect and community within our schools, centres and services.
We believe that our strategy for 2022-2026 reflects the modern, diverse society which Ireland has become.  Donegal ETB will take a leadership role in our county, making it one of the best places in Ireland to live and learn. We will weave together the best parts of our vibrant history and heritage along with our culture of innovation to create a new and better future for our community.
We truly believe that our work has the power to transform people's lives for the better and our vision: Donegal ETB – transforming learning, changing lives will do just that by helping the people of Donegal to achieve success in education and training.