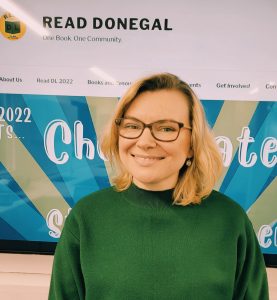 Emilia Niewulska is one of our Adult Literacy Organisers and also a committee member of the county-wide Read Donegal (Read DL) initiative which is currently underway. In this blog she tells us more about this reading initiative which we've supported since it's inception.
Read Donegal (Read DL) is an annual reading initiative which aims to encourage people of all ages in Donegal to read the same book, going by the worldwide project and motto "One Book, One Community". The great welcoming of the initiative within the community is seen in how its initial origins as Read Letterkenny (Read LK) expanded quickly to become Read DL just two years after it started.
Each year, since 2012 when the project began, Read DL announces a book choice and invites the Donegal community to register and participate in the project.
The uniting element of the initiative, the love of reading, has grown significantly since its inception with over 3,000 books distributed throughout the county this year following registration completed by local schools, further education programmes, families and others who are interested in getting involved; it successfully promotes literacy and shines a light on topics of importance affecting the lives of both children and adults.
The launch of the project each year is held on World Book Day (first Thursday of March) with Donegal ETB's Chief Executive and LYIT's President (as the two main funders) and other guest speakers on the day to represent and help promote the project.
The annual book choice and its theme suggest the topical activities and events that always accompany reading the book in the month of its launch. That exciting part of the project, in the form of an Online Festival, includes various workshops, writing competitions, art displays, quizzes, performances and book author interviews, followed by the closing ceremony.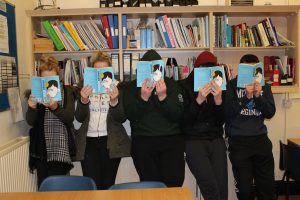 Over the years we have read Brilliant by Roddy Doyle (2021), Hopscotch in the Sky by Lucinda Jacob (2020), Mr Stink by David Walliams (2019), A Monster Calls by Patrick Ness (2018), The Breadwinner by Deborah Ellis (2017), Blood Upon the Rose by Gerry Hunt (2016), Wonder by RJ Palacio (2015), Donegal Folk Tales by Joe Brennan (2014) and Artemis Fowl by Eoin Colfer (2013).
This year's book is Stewart Foster's Check Mates with great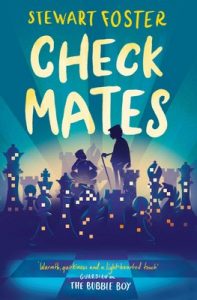 resources available to schools and students through Read DL's website as well. From 29-31 March this year's Read DL Online Festival of Activities will take place. It's a fantastic opportunity to get together for some quality time and have something in common: the joy of reading.
It has a multi-agency committee that includes Home School Community Liaison coordinators from Errigal College and Letterkenny Educate Together National School, Donegal Education and Training Board Learning for Living Programme, Letterkenny Institute of Technology and Donegal County Council Library Service. We also have two retired members from Donegal ETB's Errigal College and Further Education and Training (FET) Service who both still work as dedicated members of our team.
Read DL is also one of the many initiatives of the Education and Learning Subcommittee of the Donegal Children and Young People's Services Committee (CYPSC) and its main funding comes from a partnership between Donegal ETB's Further Education and Training (FET) Service and LYIT and it's also important to highlight the work done each year by the Read DL members contributing to the overall success of the initiative.
For more information on the Read DL, you can visit the website https://readdonegal.com/ and social media accounts (Facebook, Instagram and Twitter).