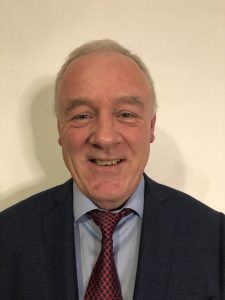 Eamonn Ryan is a former Deputy Principal and Acting Principal of Moville Community College and is currently coordinating the roll out of the ETB ethos initiative across our fifteen post-primary schools – an initiative all ETBs across the country are rolling out. In this blog Eamonn explains what (the) ethos is and what's involved.
Donegal Education and Training Board (ETB) is rolling out ETB Ethos across its fifteen second level schools and colleges. This is part of a broader national initiative involving all ETBs. The process of identifying core values and ethos has been evolving over the past decade. All ETB schools are State, Co-educational and Multi-Denominational. ETB ethos is underpinned by the core values of Excellence in Education, Care, Respect, Equality and Community. In Autumn 2021, schools began putting in place measures to examine their own policies and practices and ensure that these are aligned with our core values.
What is ethos?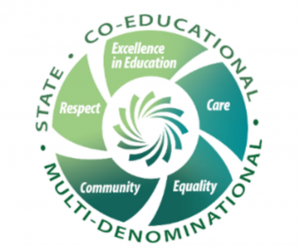 Put simply, ethos is how we live, work and relate to each other in our school community. While it encompasses the curriculum and how it is taught, ethos is broader than this. It also relates to shared core values, to the hidden curriculum, to decision making processes and to the relationships that underpin the daily life of school. While individual ETB schools have always lived largely by the core values of care, respect and equality, there wasn't a coherent approach by schools. Now all ETB schools can confidently speak about who they are and what they stand for.
So, what is a school's mission or vision?
All ETB schools will operate in line with ETB ethos but are still free to express their uniqueness through their mission and vision statements. ETB schools in Donegal are thriving in the communities that they serve. All our schools strive for excellence in teaching and learning. Some schools prioritise the Irish language. Some have a rich heritage in music. Others have a proud tradition in sports: Donegal ETB acknowledges and encourages each school to develop their unique identity in line with our shared ethos.
How will ETB ethos be rolled out across all schools?
Donegal ETB has appointed an Ethos Coordinator (myself, Eamonn Ryan) to oversee the process. A Professional Learning Network for Ethos has been established, comprising one representative from each school. This group will meet regularly with the Ethos Coordinator to share best practice. Additionally, each school has appointed an Ethos Leadership Team to manage the rollout locally. The initial focus is on raising awareness and understanding of ETB ethos with all members of the school community. Education and Training Boards Ireland (ETBI) has consulted widely across the sector and produced a Framework for Ethos. This document outlines ETB ethos and specifies the standards that all ETB schools should strive for. This will be an important point of reference for the school-based Ethos Leadership Teams.
Further Education and Training (FET)
The core values of FET are aligned with those identified for second level schools. Donegal ETB's FET Service is currently examining how best to move forward in tandem with the schools in implementing these core values. This represents an important step in communicating an acceptance of shared core values across Donegal ETB. To this end, the FET Service also has a representative on the Professional Learning Network for Ethos and looks forward to collaborating and sharing good practice with colleagues in schools, to the mutual benefit of all.
School Self Evaluation (SSE)
All schools in Donegal ETB are involved in the rollout of ETB ethos. Additionally, Deele College in Raphoe is participating in a national pilot project examining the application of the principles of SSE to ethos. When completed it is envisaged that this resource will be available to all ETB schools who wish to apply SSE to ethos.
–
Check out this ETBI video to learn more about the ethos of an ETB school.