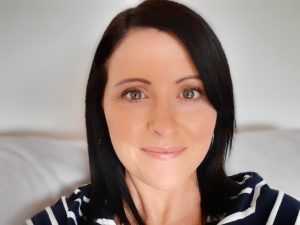 Nicola Finnegan is the Communication Officer with the ESF Managing Authority in the Department of Further and Higher Education, Research, Innovation and Science. In this blog she highlights how the European Social Fund supports the Irish education and training system and how it supports our communities here in Co Donegal.
I was honoured to be asked to contribute to Donegal ETB's blog.
Each year the European Social Fund (ESF) helps millions of Europeans to develop new skills and find jobs that they love. It co-funds local, regional and national projects throughout the European Union to create a more inclusive society. Funding from the ESF means the provision of new courses, additional places, no fees and/or assistance provided for students.
To date, Ireland has received over seven billion euros from the ESF since joining the EU in 1973. Ireland's ESF Programme for Employability, Inclusion and Learning (PEIL) 2014-2020 was launched in 2015. It had a budget of over one billion euro, which is co-funded by the Government of Ireland and the ESF. Ireland also received a special allocation from the Youth Employment Initiative. The PEIL invested over €810 million in Further Education and Training (FET) across the sixteen Education and Training Boards. The key areas of investment chosen for the ESF in Ireland revolved around activation of the unemployed, social and labour market inclusion, education and training and youth employment.
Since 2014, the PEIL has provided €30m to Donegal ETB to support a number of Further Education and Training (FET) programmes including Youthreach, Back to Education Initiative (BTEI), Adult Literacy and Traineeships. This support has provided courses to nearly 9,500 people living in Donegal.
Donegal ETB takes part in the annual #EUinmyregion campaign to showcase what they are achieving together with the EU. #EUinmyregion is a communication campaign organised by the European Commission that aims to increase the visibility of EU-funded projects across Europe. We have been delighted to be invited to, and attend, a number of the ETB's events including the annual FET Fair.
Donegal ETB recognise that the student voice is essential to the development of policy, and for improving the quality

of the FET provision. In 2020, Donegal ETB hosted its first ever independent Student Voice Forum which collected feedback from students on the effectiveness of its FET programmes. In addition, the ETB inspires future students by sharing stories from current and past participants. In 2019, Donegal ETB student Laura Mulkeen featured in the European Commission publication "What's the Story? – 25 Stories about Ireland and Europe". Having taken up blacksmithing as a hobby, Laura signed up to a basic welding class with Donegal ETB. Speaking about Donegal ETB, Laura said that "the ETB is hugely supportive of women in trades… The instructors and facilities are world-class and I couldn't have asked for a better environment to learn in." Laura is now a self-employed pipe welder and is loving what she does.
It is also great to see how Donegal ETB works in partnership with a number of local ESF co-funded projects including the WISE gender equality project delivered by People 1st in Letterkenny, and the SICAP programme delivered by Inishowen Development Partnership and Donegal Local Development CLG.
The ESF Managing Authority would like to thank Donegal ETB for their continued hard work, support and collaboration. We look forward to working with them well into the future to deliver first class FET programmes co-funded by the EU.
In the words of Dr Seuss, "The more that you learn, the more places you'll go", and this is definitely true of Donegal ETB: get in touch today at info@donegaletb.ie.
For further information on EU funding in Ireland check out our website www.eufunds.ie
#EUinmyRegion