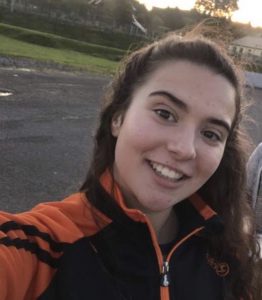 India Kennedy is a Leaving Cert student in our Donegal Town school, the Abbey Vocational School. She is an advocate for positive mental health and has spent many years promoting positive mental health both locally and nationally. Last year, she published a mental health manual called 'How's Your Head? A Guide To Staying Afloat Post Covid-19' and in this blog, she discusses the story behind the manual and how important a positive mental health is for young people.
"Mental Health is just as important as Physical Health". This is something that has stood with me for many years. Growing up, I always struggled with my mental health but it was only in recent years that I began to take action. When I was at my worst, I noticed that there were so many mental health services but I just didn't know how to access them. I had just been elected as Donegal Regional Officer for the ISSU and I wanted to do something that I could look back at the end of my term and be proud of. It was 2am and I was wide awake and the idea came into my head to make a manual. I grabbed my notebook and began writing down ideas. It was bright by the time I was finished but I knew I wanted to make this idea a reality. I spoke to my colleagues in the ISSU and they were on board from the beginning. I then got in contact with the Ombudsman For Children and thankfully they were willing to support the project. My next step was funding. I got in contact with Geoffrey Browne from the ETB's NPA with the original goal of providing every student in the country with a printed copy of the manual. Geoffrey helped me to realise this was not going to be realistic but with his help and the help of the ISSU, The Ombudsman For Children, Spun Out and the Clinical Team at Cork University Hospital, every ETB school in the country received a printed copy and an online manual was made available for every student in the country.
This was a huge achievement for me. My mental health played a huge part in this manual and my main aim was to help one person. If this manual made one person get help or saved one life, all the hard work was worth it. If I was to give every young person a piece of advice, it would be to never give up. I was told that this manual would not work, that it would never get further than Donegal and that I shouldn't bother. I began to doubt myself because other people doubted me. However, I rose above it and my positive mental health helped me to persevere.  These past two years have been extremely challenging on everyone so it's important to look after yourself both mentally and physically. The manual is full of handy tips on staying positive and coping with stress, anxiety, depression and bereavement in a Covid world. It also includes a list of support services and encourages sharing your worries and experiences.
The manual is available in English and Irish and can be accessed here – https://www.oco.ie/app/uploads/2020/09/Hows-Your-Head_-FINAL.pdf
I hope you all enjoyed my blog! Stay safe and stay positive.