Are you a teacher blogger? Or do your students blog? I'm guessing one of your biggest obstacles to doing as much on your blog as you would like is time.
When we've surveyed our Edublogs community about their biggest obstacle to blogging, the results were clear. Time is a barrier for everyone!
This post outlines a simple approach that will see you develop consistency with your blogging and publish one blog post a week.
Whether you're a teacher or a student, you can use this plan to reach your blogging goals, without sitting at your computer for hours on end.
Sound good? Let's take a look!
Blog In Your Head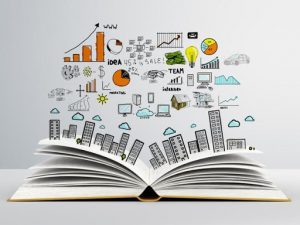 Before we dive into our weekly outline, consider using the time you're not at your computer to do something productive and ponder blogging ideas.
Blog in your head? Really?
You might think you can only blog when you're sitting at a device but in fact, you can blog anywhere/anytime.
Many regular bloggers note that even when they're not at their computer, they're thinking of ideas for posts or even coming up with phrases or layouts. Personally, I do this all the time!
To reach your blogging goals, try to make a conscious effort to put some thought into your blog during your downtime: driving, standing in line at the store, folding laundry and so on.
Using your "white space" well can nourish your creativity and imagination!
In the classroom setting, I've often enjoyed taking my class for a 10 minute walk around the school grounds to give them time to think. Maybe it would work for your students and help them with idea generation.
Then write down your ideas…
We know how easy it is for thoughts to come and go so make sure you have a strategy for getting those great ideas jotted down. This might be on a Google Doc/Sheet, in a notebook, or in a Note on your phone.
Tip: Most professional bloggers have some sort of editorial calendar. Often this is just a calendar in Google Sheets where you plan out your blog titles and dates. This could really help you stay organized and prioritize your blog.