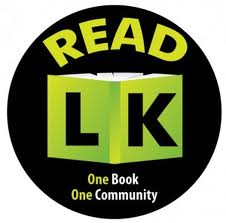 READ LK is a reading initiative inspired by the One Book, One Community project worldwide and here in Letterkenny  pupils from numerous National Schools locally and throughout the County  and the 1st Year students of Errigal College are undertaking the reading of the acclaimed children's novels – ARTEMIS FOWL – by Eoin Colfer and being involved in various events officially from Read LK launch on Thursday  7th  March  (7.00 p.m.) in the Central Library, Letterkenny to the official close on April 11th next. Click here for full details of READ LK and a breakdown of the events being organised.
As part of the various events over the 5 week period there is a flash fiction Creative Writing Competition for 2013 and also Short Story in 6 Words  where book vouchers can be won by writing  500 words or less on the theme "MAGICAL JOURNEYS". Entries can be sent by post or delivered to Brid Mc Intyre, Adult Education Centre, Donegal VEC Admin.Offices, Ard O'Donnell, Letterkenny or indeed by e-mail to bridmcintyre@donegalvec.ie on or before the deadline of Friday March 29th.
 Here are the full Rules, Information and Conditions of Entry here from the various links. Join in the fun and let's see all the creativity!!